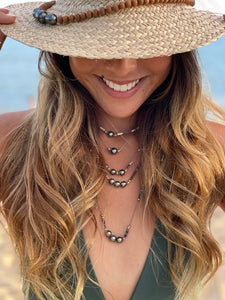 Earth + Ocean Inspired Jewelry
Tide & Tied is a place for Earth and Ocean treasures to become talismans, adornments, beloved treasures. 
You're an empowered women who is unapologetic about your beauty, struggles and resiliency. 
I see you. Now let me adorn you.
Grab these necklaces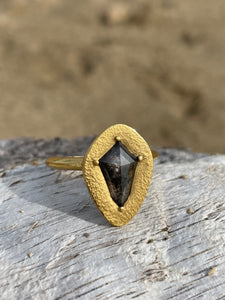 Beauty Heals
Jewelry marks events in time that have importance and grounds us back to a deeper sense of our inner strength, intuition, ancestry and an inner wisdom. Wearing beautiful jewelry gives us the little boost we need in times of struggle and its how we take the healing with us.
See One Of A Kind Pieces
Intuitively Formed
Celine hand crafts her nature inspired jewelry by integrating her intuitive awareness and decades of experience as a practicing Intuitive and Somatic Healer. She loves connecting with materials and finding the right energetic match for their future humans.
Meet Celine